Celebrate Recovery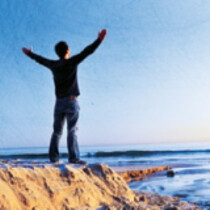 Come as you are... to Celebrate Recovery!
Celebrate Recovery Overview:
What does the pain in your life look like? Is it procrastination, guilt, anger, rage, fear, anxiety, divorce, alcohol abuse, perfectionism, insecurity, overspending, overworking, overeating, grief, abuse, drugs, codependency, sexual addictions, hypochondria, hurtful relationships, gambling, lying or the need to control? Celebrate Recovery helps you face and resolve the problem behind the pain.
Celebrate Recovery for everyone... not just for people with addictions! It is for people with hurts, habits, and/or hang-ups of any kind. Through Celebrate Recovery, in the United States and internationally, God is providing hope, healing, and restoration.
Come enjoy a "safe place" as we seek healing from those things that keep us from leading healthy, balanced, and godly lives. Come discover the "8 Recovery Principles" and the "12 Steps" that can pave the road to wholeness, growth, and spiritual maturity in our life journeys.
(Reminder: NO Celebrate Recovery Meeting - Monday, May 29th)
***Monday's @6PM in the Destin Life Center
***Childcare Available Upon Request
***Dinner is Provided
Contact Kim Cannon or call 850-837-2021 or like us on