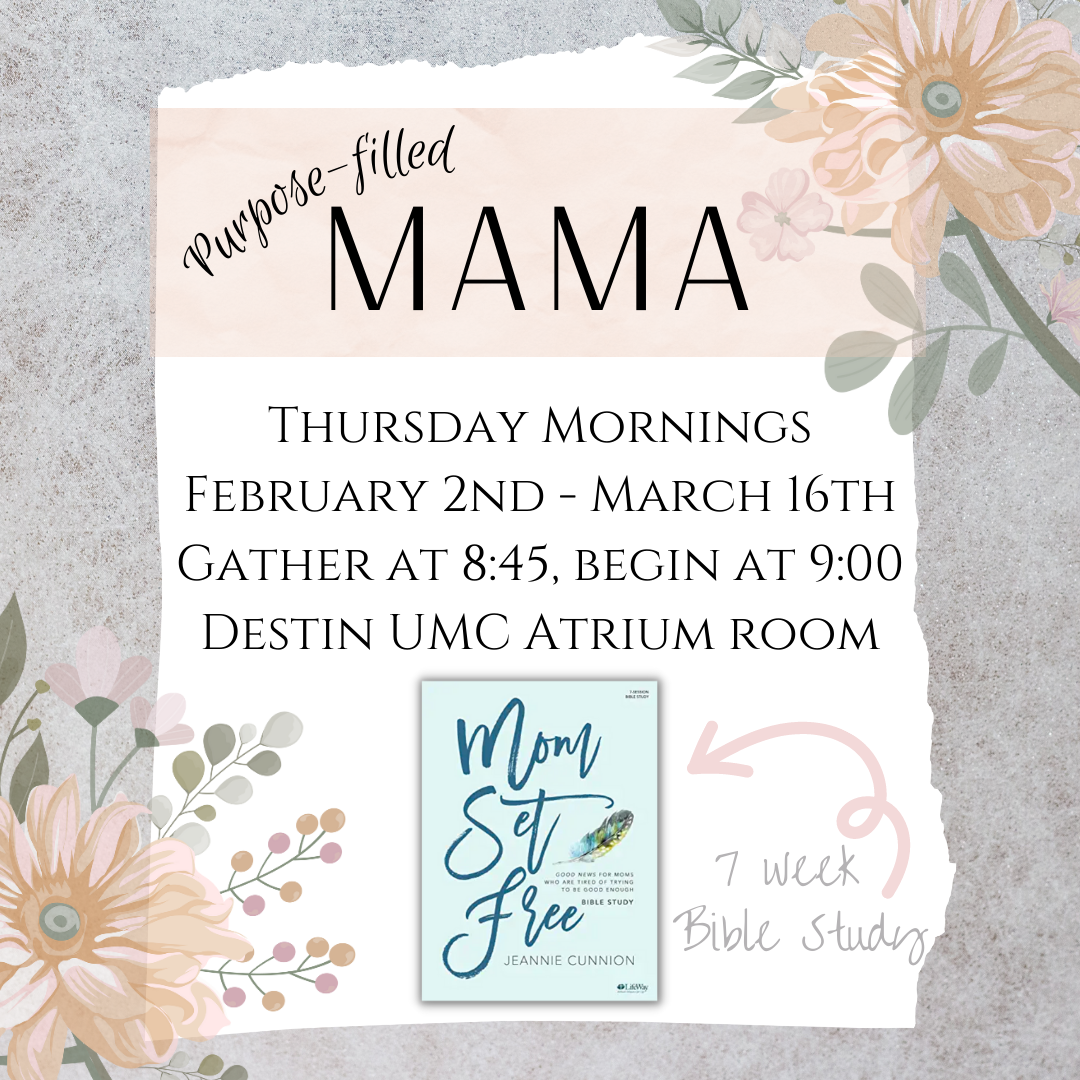 February 2, 2023 9:00am
In this 7-week study, we will walk through the book titled, "Mom Set Free" by Jeannie Cunnion. As a group, we will talk through the challenges and pressures we face as mothers and turn to scripture to relive the burden we carry by turning it over to God.
Thursdays - February 2nd through March 16th - 9AM - Atrium Room.