DSOTA
Like us on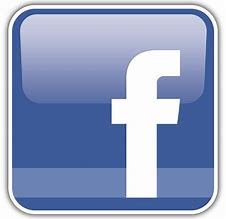 Destin School of the Arts is excited to offer Classes!

*See class schedule for a list of available classes, student criteria, and weekly schedule. Please contact our office for more information!
Come play at DSOTA THIS FALL!

DSOTA Fall Tuition


$260 Per class, Per semester (September through December)
$25 Registration fee per STUDENT, per CLASS
Payment arrangements and full/partial tuition sponsorships are available.
Please call the DSOTA office for details or email Alice Temple at
FALL ENROLLMENT SPECIALS!


Enroll in three courses get 4th free (PER STUDENT)! REGISTER HERE!
25% discount for multiple child enrollment (call DSOTA office for promo codes)
Destin School of the Arts is would like to invite you to our "not so" Silent Night Winter Recital and Art Showcase! Please join us as our private lesson students demonstrate what they have learned this semester as well as all age groups of our ballet, tap, and theatre students. Our artists will also have some of their work displayed in an art Showcase. A "Giving Tree" to support our scholarship "Play it Forward" program will be on display at the school and any donation amount would be greatly appreciated.
Giving tree donations can be made HERE with the "DSOTA Play it forward" Fund in the drop-down menu.
Weekly Classes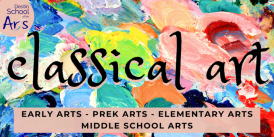 Weekly TUESDAY Classes (Instructor: Kasey Brady)
Early Arts 3-4 years (2:15pm-2:45pm)
PreK 4-5 years (3:00pm-3:30pm)
Elementary K-4th grades (3:45pm-4:30pm)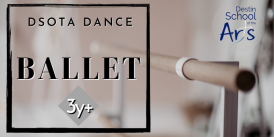 Weekly WEDNESDAY Classes (Instructor: Myriam Griffith)
Tutu Cute Ballet 3-4 years (2:15pm-2:45pm)
PreK Ballet 4-5 years (3:00pm-3:30pm)
Elementary Ballet K-4th grades (3:45pm-4:15pm)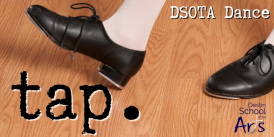 Weekly THURSDAY Classes (Instructor: Kasey Brady)
Jazzy Tap 3-4 years (2:30pm-3:00pm)
PreK Tap 4-5 years (3:15pm-3:45pm)
Elementary Tap K-4th grades (4:15pm-4:45pm)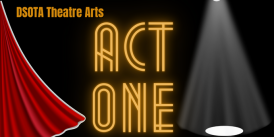 Weekly THURSDAY Classes (Instructor: Deven Welborn)
Creative Play 3-4 years (2:00pm-2:30pm)
Creative Spark 4-5 years (2:30pm-3:00pm)
Theatre I K-4th grades (3:45pm-4:15pm)
SATURDAY Classes
Junior Thespians 5th-8th grades (10:00am-11:30am)
Private Instruction Registration
For more information about enrolling in private instruction or arts classes, please contact DSOTA at 850-837-2021 at ext. 236 or email our Main Office Administrator, Alice Temple at